Our Clients
Our clients include corporations, community organisations and social enterprise. We also serve governmental, multilateral and bilateral organisations.
Are you motivated, driven and determined to see your business succeed? Do you have a clear vision of where you want to be? Then let's talk. We love people like you because genuinely want to help our customers to succeed, so it's important for us to work with people on the same wavelength.
These are current clients. For a list of past clients and experience, please contact us.
This was a large and complex order, with a lot of special detail that needed to be negotiated. One week of emails and pictures back and forth getting the design perfect. The team was very easy to work with. Fast, efficient and creative, and very professional. I can recommend them to anyone without hesitation. The product is fabulous, the price reasonable.
The flags are of excellent quality, and very well packed. Communication with the designer was EXCELLENT. He helped me with the design, he informed me of the printing progress of the flags, and he even took pictures of the flags on poles and sent them to me! HIGHLY RECOMMENDED for everything. There are absolutely no setup fees or any other hidden costs.
Those feather flags are gorgeous! I got my custom order really quickly, and it looks awesome. It was easy to assemble the hardware that supports the flag. It looks super-professional and at a great price.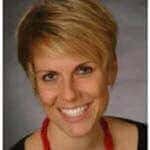 I have to say this is one of the best makers I have come across. Communication was A+. Service was good too, and everything fitted. I want to thank you so much for your help and now my boss is happy and I am happy to. Thank you!

36950
Products have been printed
Our Company Details Are:
Vancke Banners Ltd.
32 Anshan Road Shibei Qingdao 266031, Shandong, Chian.
Email:[email protected]
Phone: +86(0532) 8270 5885